Deco Waste, Inc.
Jeff Wilmes's Homepage


Please make a selection:




Please fill in the fields below and press "Send Message" to send me an e-mail!


Here are some great links to other sites. To visit a site, simply click on the underlined words and you will jump to that site!

This Web Site is hosted by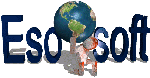 You are Visitor number: